Kiedy słyszy pytanie, skąd tyle czułości do świata w jego obrazach, odpowiada: bo maluję sercem i duszą. Dlatego tak trudno się od nich uwolnić i wrócić do szarej rzeczywistości, bo któż z nas nie tęskni za pięknem?
Tę tęsknotę nosił w sobie od zawsze. Od pierwszego dnia narodzin w 1940 roku w podlubelskiej wsi, ogarniętej trwogą dopiero co wschodzącej wojny. Dzieciństwo, jak wspomina, miał siermiężne i trudne, ale to ono stało się drogą do jego artystycznego geniuszu. I na zawsze splotło go z przyrodą, do której się przytulał jak do rodzonej matki, gdy życie dawało mu w kość. Przez bunt, samotność, poczucie wyobcowania i utraty szlifował charakter, a codzienne upokorzenia uczyły go szacunku do wszelkich przejawów istnienia, szczególnie gdy jest ono kruche i ułomne. Tak się hartowała miłość do piękna. Kiedy babcia modliła się o jego dobrą przyszłość nad drewnianą kołyską, skąd mogła przypuszczać, że jej wnuk za kilkanaście lat zostanie uznanym malarzem, o którego dzieła upominać się będą największe muzea w Polsce i na świecie. Skąd mogła wiedzieć, że zasmużony krajobraz z jego płótna w Galerii Uffizi we Florencji to błękit zdjęty z jej oswojonego lubelskiego nieba…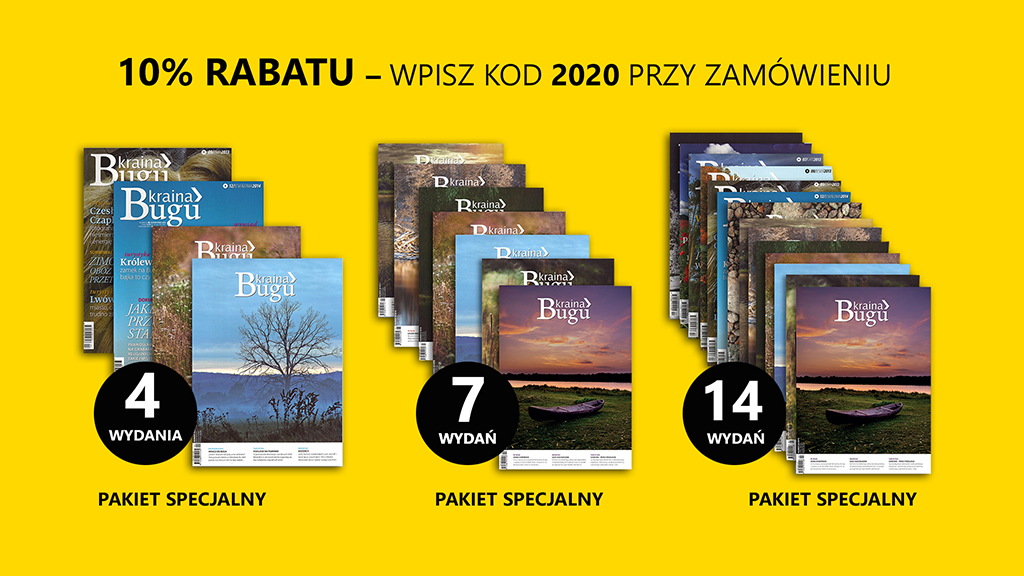 — Wychowałam się na polach lubelskich, wśród zielonych pagórków i wąwozów — opowiada Stanisław Mazuś. — Od najmłodszych lat pracowałem w gospodarstwie. Jako dziecko pasłem krowy i barany, i bardzo lubiłem to zajęcie. Często zabierałem ze sobą harmoszkę guzikówkę, którą dostałem od babci, grałem i śpiewałem zasłyszane z wesel melodie albo partyzanckie pieśni… Wtórowało mi przeróżne ptactwo, łąkowe chrabąszcze i pasikoniki. Lubiłem położyć się w trawie i obserwować chmury wędrujące po niebie. Osiągałem wtedy prawdziwy spokój i odpychałem złe myśli. Dziadek uczył mnie siać i orać. Gdy inne dzieci bawiły się na swoich podwórkach, ja kosiłem łąkę po horyzont. Zapach ziemi i trawy do dzisiaj budzi we mnie nieokreśloną czułość — przyznaje artysta. — Mimo że od wielu lat nie mieszkam na Lubelszczyźnie, wciąż szukam zapachów z mojego dzieciństwa i pejzażu, który noszę pod powiekami. Na każdym plenerze wypatruję chabrów i rumianków w zbożu, rozglądam się za samotnym zielem w polu, czekam, aż słońce zgaśnie nad ścierniskiem, by wydobyć z niego dojrzałe bursztynowe światło. Nasłuchuję, czy spod polnej kapliczki nie dobiega znajoma Litania Loretańska, którą pod sklepieniem majowego nieba recytowała na klęczkach moja ukochana babcia… To są moje klimaty, które mnie ukształtowały jako artystę i jako człowieka — podkreśla Stanisław Mazuś. W katalogu do wystawy "Malarskie refleksje" dopełnia te zwierzenia: "Jestem pełen pokory wobec przyrody-nauczycielki, a zarazem zaliczam się do żarliwych jej piewców. Niektórzy mówią "księga przyrody", ja natomiast używam innego sformułowania "wielka sala koncertowa". Tam jest wszystko: szum traw, drzew, plusk wody, symfonia dźwięków i kolorów, które pobudzają wyobraźnię, potęgują przeżycia aż do granic ekstazy" (…)
Cały artykuł przeczytasz w najnowszym numerze Krainy Bugu.